Welcome to Garber Honda Rochester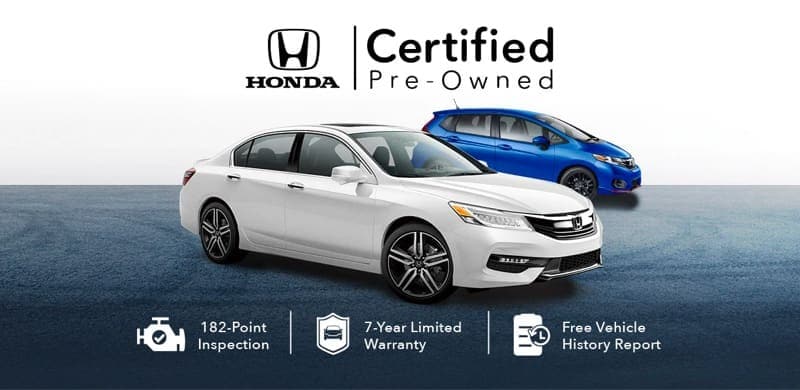 Certified Pre-Owned
Nothing compares to the quality of a Honda. No other program comes close.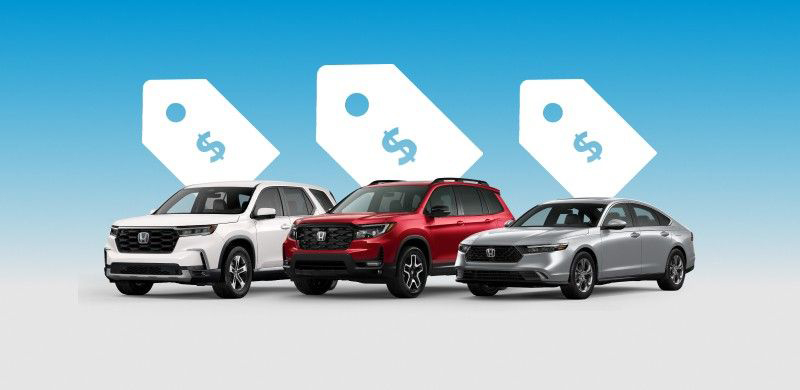 Current Offers
See this month's current new vehicle specials going on now.
Our Reviews
I would like to say I'm beyond thankful for two great men at garber Honda I came in with more issue then you could imagine but James Brodsky n Thomas the management over at that location went above and beyond to make sure I was in a safe reliable car that would help me maintain my current employment I can't thank them enough for all the hard work and dedication they put into helping there customers understand that they just gained a new family there at Garber I would recommend everyone n anyone that's in the need of a vehicle. Sincerely a satisfied Customer
We had a wonderful experience working with Roy… He gave us undivided attention and made sure we had a smooth car buying experience.. Thank you Roy… 🤗
Mike and the team and Garber really made this a simple, quick and straightforward. We were somewhat thrust into finding a new car when ours was hit and totaled, so there was a good bit of up front apprehension. Mike showed us exactly what we wanted to see and guided us through finding the right choice for us. We're very very happy with our CR-V!
Nicholas was more than helpful with getting me into my new CR-V! He answered all of my questions and concerns and showed me all the cool new features about the car. Nicholas was also very patient and genuine during the entire sales process, I will 10/10 recommend him and the Garber Honda dealership to anyone looking for a new vehicle!
I had a wonderful experience at Garber Honda. This is the third CRV I have bought and can't thank Nicholas enough for all of his help from start to finish. He gave everything that extra touch including big red bow on the car.
Worked with Alred Bello and had a wonderful experience. Al explained everything very carefully, walked me through the details of the car I was purchasing, and answered any questions I had. All in all it was a great buying experience.
It's not the best time to purchase a vehicle due to supply chain issues/chip shortages. The process of working with Roy & Garber Honda as a whole was seamless. Garber Honda does not have the 'pushy car salesman' feel. I felt that they valued by business. I was kept in the loop with updates from the vehicle being built to the delivery date! I said I would never drive a minivan, but let me tell you, the Honda Odyssey is very luxurious.
I recently had an appointment with Kyle Lovejoy. I was really impressed by his kindness, knowledge, and professionalism. He patiently answered all my questions, gave accurate information about what needs to be addressed urgently vs. what can wait until a later date, and offered advice on preventative maintenance (Which helps save me money in the long run!). Estimated wait time was accurate, and when I went to pay my bill I was pleasantly surprised that the total was a little less than the quote. For folks waiting on repairs, they've got an office area with desks (complete with plug points and the day's newspaper — nice touch), and a friendly employee popped by to offer customers soda and coffee. All in all, I found Gerber to be an honest and trustworthy service center. They do great work and keep my car running smoothly. I highly recommend them.
My family had a great experience with Garber Honda today. We bought a new CRV and were able to get it all done within couple of hours. We had an excellent experience with some of the most professional people I've met in my life. Special thanks to Mr. Roy Patterson, Mr. Jerod Ingrassro, and Manager Shawn Brady.
My husband and I were in a situation where we are both working from home and have three vehicles -a little overkill. I contacted Garber and requested Gina as our prior car buying experience with her was so awesome. She returned my call within the hour and stayed late that evening so that we could come into the dealership to work with her specifically. We ended up trading two vehicles on a Honda Ridgeline in the most pain free buying experience ever. By the time we had returned from the short test drive, she had the deal worked out, and we're delighted with the outcome! We arranged to pick the truck up two days later and she met us in the parking lot with the new vehicle parked in front of the door. We brought our dog with us, and while we were signing the paperwork, Gina was trying to win him over with Cheez-It's - definitely going above and beyond! This is my second purchase with Garber and when we decided to trade vehicles last week, we knew we had to call Gina!
Annie made the buying process so easy and smooth and made it know that they wanted nothing but me to leave a happy customer. I will be sure to refer everyone I know buying a car to Annie!
Thank you Steve Carroll and the rest of the Garber staff involved with my recent lease of a Honda CRV. You guys are real pros and know how to treat a customer with respect. This was the third vehicle I acquired from Garber.
Cannot say enough about Andrew Stein! Excellent Sales Representative. Garber Honda is the best!
For anybody looking for a new/used vehicle, you will not be disappointed in Garber Honda. Their staff was professional and extremely helpful. Shoutout to Andrew Stein who helped us get our new vehicle. He was excellent.
Awesome job Alfred bello thanks for your help I got a awesome 2022 Honda Civic keep up the hard work!
Whether you're buying new or used the car buying experience can be nerve wracking BUT Dmitriy Shevchuk & the Team at Garber Honda made it easy! Not only was Dmitriy friendly but he was extremely patient & understanding! I definitely recommend going through Dmitriy when you're looking to buy your next car 🙂
I have been in a 2008 Lincoln MKZ for 4 years. I finally paid it off and the car was in rough shape to say the least. After feeling discouraged with several dealerships not willing to work with me or even try to get me a good deal, I was ready to give up. Then I got a text from Ginamarie Lanzatella at Garber Pre-owned - she wanted to see what she could do to help me. I really didn't think there was much she could do. No one wanted to give me money for my trade in, and my credit score is in a rebuilding phase. She was determined, so I decided to give her a shot. She worked with Ryan Allen at one of the other Garber locations where the 2018 Hyundai Tuscon was located that I was interested in. They worked together and landed me a deal too good to be true! On 10/30 I was able to pick up my new to me vehicle, and the newest vehicle I have ever been able to afford! I did it by myself, without a co-signer, and to me that was a moment in my life I am so proud of, and will remember forever! I 100% recommend Garber, and I encourage anyone in the Rochester area to go to Garber Subaru and ask for Ryan, or head to Garber Pre-owned and ask for Gina! Without them, I couldn't have done this! Thank you both so much for everything!
Gina is awesome! We just purchased our second car from Gina at Garner Honda. Gina contacted me as soon as I reached out with interest in a vehicle. She knew exactly what we wanted and found us the perfect one. Gina made the process quick and easy and was a pleasure to work with. Thank You Gina for all your help in getting us another great Honda!
Gina was amazing! She worked through the process with me to upgrade from a 2017 to a 2021 CR-V. She was always available, stayed in contact, dealt with my pain insurance provider and seemed just as excited as I was for everything to work out. I'd highly recommend Gina to assist with car purchasing. She even fixed my coat that was broken :)
Pete was a pleasure to work with. He is very friendly and straightforward and helped me greatly with my Honda Civic lease. He even offered to drop me off at my apartment when I turned in my lease at the end of its term. Would definitely buy from Pete and Garber Honda again.
My experience with Garber Honda was amazing thanks to Andrew Stein! He was super helpful & had great customer service. Now I have a new 2022 Honda Civic thanks to him!!
My experience with Garber Honda was wonderful and quick. One of the fastest transaction ever. Annie was amazing, everything from greeting me down to explaining how all of the features work in the car. She was so helpful and her overall personality amazing. Also, thanks to Trevor for going over all of that paperwork and explaining everything. I highly recommend this team. They are very personable. One last thing I love my car
Andrew was such a good sales man in garber Honda. Find him if you are going to buy car from Garber Honda.
Albert did a great job helping me find my new car that was comfortable and up to my standards! Great job Al!
Thank you Al. You made buying my new 2021 Honda Passport so easy. I love it. You are awesome.

Welcome to Garber Honda
Garber Honda is proud to be part of the Garber Automotive Group, family owned and operated since 1907 and serving the community of Rochester since 2011. Whether you're a long-time Honda enthusiast or a first-time buyer, our friendly and knowledgeable team is excited to help you find your next vehicle. That's why we always say you'll do better at Garber!

It starts with our vast new car inventory that features the latest offerings from Honda. Whether you're searching for the stylish Civic, the spacious Pilot, or the versatile CR-V, you'll find your dream vehicle in our new car showroom. Prefer to lease rather than buy your new Honda? We offer the most competitive leasing offers currently available.

If you're shopping on a budget or prefer something that's lightly used, we offer hundreds of quality used vehicles to choose from. Our used car lot is stocked with loads of sedans, SUVs, and pickup trucks to match any price point, with vehicles available priced under $15,000. We have a number of Certified Pre-Owned Hondas to choose from that have passed a rigorous multi-point inspection and feature a factory-backed limited warranty.

Once you've found your dream vehicle, our financing experts can help get you squared away with vehicle loans and financing. We work with both local and national lenders to get you the best rates and terms possible. Even if you have bankruptcy, poor credit, or no credit at all, we have programs available to ensure you can still get into the vehicle you need.

When it comes to vehicle service and repairs, you can trust the Garber Honda service center to get the job done. Our experienced ASE-certified technicians work in a state-of-the-art service center that is equipped to tackle a wide range of repairs and maintenance, including oil changes, heating and cooling systems, transmissions, and more. We also have a collision repair shop that makes body repair work simple and stress-free.

From our friendly staff, vast inventory, and advanced service center, it's easy to see why you'll do better at Garber Honda! Call us today to schedule an appointment at (585) 444-8847. Or visit us in person at 3925 W. Henrietta Road, Rochester, NY 14623.
Get Directions

3925 W Henrietta Rd, Rochester, NY 14623