General Motors and Honda Developed an Electric Relationship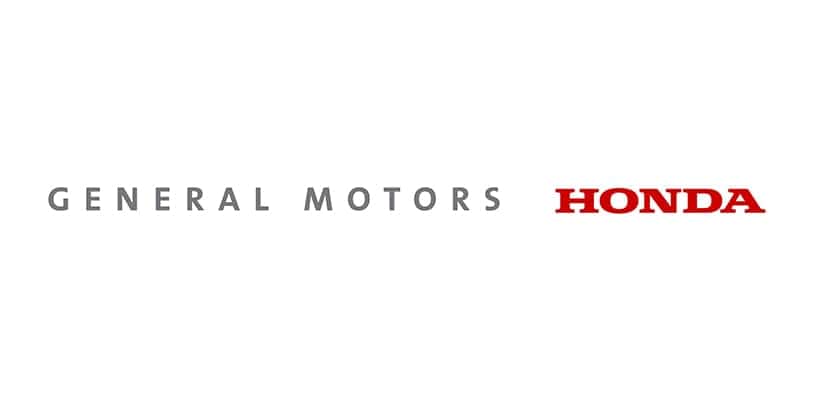 Showing a commitment to their loyal drivers' requests and advancing the industry, General Motors and Honda are joining forces to create a battery that will speed up plans for all-electric vehicles. This endeavor will focus on developing new advanced-chemistry battery components, including the cell and module, hoping to deliver higher energy density, smaller packaging, and faster charging for both companies' future products.
Honda and Chevrolet will contribute to the project and show support for each other's respective vehicles. The companies know together they can push the industry forward faster to create new and conscientious vehicles that their customers are calling for. Under the agreement, the companies will collaborate to develop GM's next-generation battery system, and Honda will source the new battery modules from GM.
"This new, multiyear agreement with Honda further demonstrates General Motors' capability to innovate toward a profitable electric portfolio," said Mark Reuss, General Motors executive vice president of global product development, purchasing and supply chain. "GM's decades of electrification experience and strategic EV investments, alongside Honda's commitment to advancing mobility, will result in better solutions for our customers and progress on our zero emissions vision."
This is not the first time GM and Honda have paired up in the name of electrification. They formed the industry's first joint manufacturing venture to produce an advanced hydrogen fuel–cell system in the 2020 timeframe. The integrated development teams are working to deliver a more affordable commercial solution for fuel–cell and hydrogen-storage systems.
"In addition to our ongoing joint development and production of fuel cells, this battery component collaboration will enable us to take a new step toward the realization of a sustainable society," said Takashi Sekiguchi, Chief Officer for Automobile Operations and Managing Officer of Honda.
Honda's Electric Vehicles
Clarity Plug-In Hybrid
Get the best of both worlds with this efficient Plug-in Hybrid. The Clarity has an aerodynamic design that looks sharp and helps provide a smooth driving experience. Thanks to the electric motor and 17-kilowatt-hour battery, you'll have more than enough charge for daily driving. If the battery runs out of juice, the Clarity Plug-In Hybrid taps into the combustion engine, so you can keep going. The Clarity gets a full charge in 2.5 hours with a 240-volt charger, putting you back on the road and living your life faster.
Clarity Electric
No gasoline. No emissions. No compromises. This electric vehicle is the gas-free, eco-conscious answer to your guilt in a traffic jam. Feel great about how many miles you can go without increasing your carbon footprint. If independence from the pump isn't enough reason to go all-electric, then maybe the long-term savings from not going to the pump and fewer maintenance costs might sway you.
Clarity Fuel Cell
Take the long way home with this spacious, premium sedan that's in a class all its own. The EPA-estimated 366-mile driving range* comes from a hydrogen fuel–cell stack that fits under its hood, creating a wide-open cabin. The unique hydrogen fuel tanks are lightweight and resilient, providing you with plenty of fuel without weighing the vehicle down.
Accord Hybrid
Everything you love about this long-lasting commuter car with a modern twist. Blend hybrid power with a standard combustion engine for an efficient and intuitive ride. You'll enjoy Honda's innovative e-CVT with sport mode for added peppiness when you want it. Thanks to deceleration selectors on the Accord's steering wheel, you can recharge your battery on demand. Don't waste an opportunity to regenerate power on the go. Plus, the remote starter allows you to get into a vehicle that's the perfect temperature every time.
* Based on 2018 EPA range rating. Use for comparison purposes only. Your range will vary based on how you drive and maintain your vehicle, driving conditions, powertrain condition, and other factors.
Image courtesy of GM Media
Join the Conversation
Comments
comments