Car & Driver Dispels Myth the Ridgeline is a "Weenie Truck"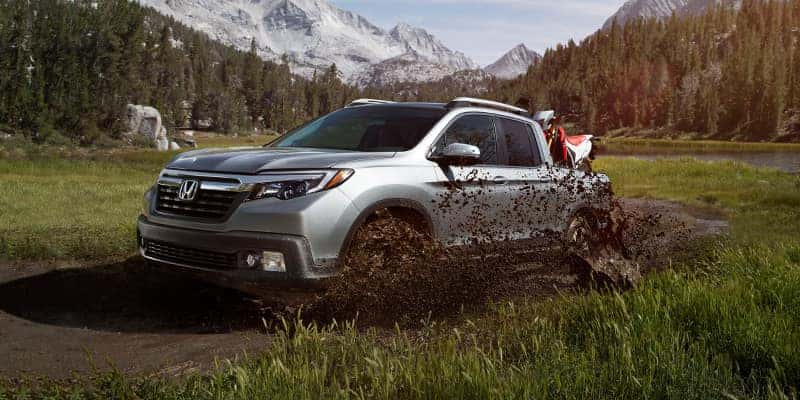 Here at Garber Honda, Rochester area truck shoppers sometimes call the Ridgeline a subpar pickup without knowing what it's all about. That said, we know the second a midsize truck shopper test drives the new Ridgeline, they see exactly why Car & Driver fell in love with it 40,000 miles into its long-term test drive.
There are two areas where midsize truck shoppers like to give the Ridgeline flack, its unibody (car-based) construction and 5,000-pound towing capacity. The moment they get behind the Ridgeline's wheel, midsize truck shoppers will notice exactly what C&D noted: the unibody setup is no detriment and the towing capacity is plentiful for most buyers.
The unibody setup allows Honda to install a more advanced independent rear suspension. This gives the Ridgeline a class-leading level of comfort without the unbridled bouncing that comes with other midsize pickup's leaf-spring rear suspension setups. What's more, C&D noted, "Even while towing the maximum weight limit, the Ridgeline's rear suspension never unduly sagged or felt overburdened."
As for towing, the Ridgeline's 5,000-pound capacity comes up short compared to its midsize competitors in max towing, as most deliver around a 7,000-pound towing capacity. While that difference is significant, C&D found the Ridgeline's ability to tug a near-capacity trailer capacity without strain. It also noted none of its editors found any reason to need more than a 5,000-pound towing capacity — it even toted a race-prepped Acura Integra across Michigan without breaking a sweat.
Where the new Ridgeline separated itself in C&D's test is its refinement. It not only rides smoother, as mentioned earlier, but it also handles corners more confidently, delivers a quieter ride, and has all the power it needs from its 280-horsepower 3.5-liter V-6 engine.
Come find out for yourself why the Honda Ridgeline is a superior midsize pickup by test driving it at Garber Honda. See us at 3925 W. Henrietta Rd., Rochester, NY, which is a short drive from Henrietta and Pittsford. Can't make it by today? Check out our available new Honda Ridgeline models via our online showroom, pick a few that suit your needs, and schedule a future test drive.
Join the Conversation
Comments
comments