Welcome to Garber Honda Rochester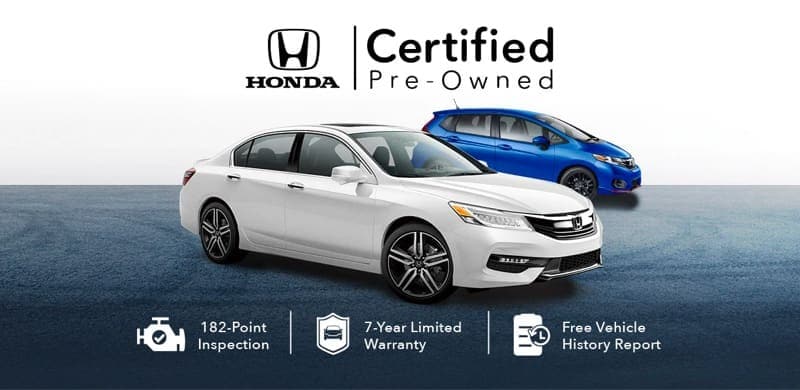 Certified Pre-Owned
Nothing compares to the quality of a Honda. No other program comes close.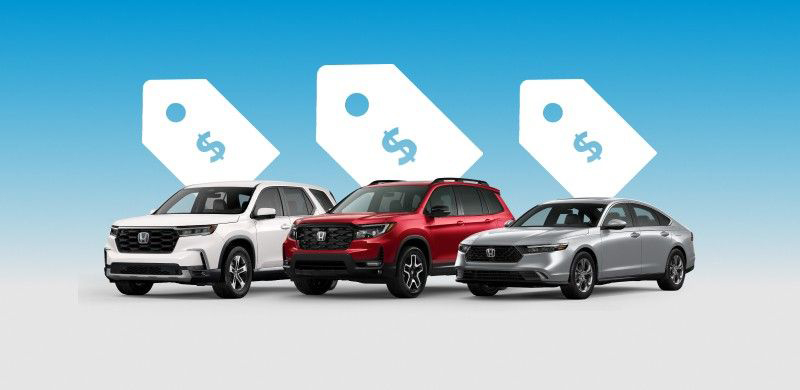 Current Offers
See this month's current new vehicle specials going on now.
Our Reviews
So, I worked with Gina for my purchase. She was a delight! Her persona made me feel totally at ease and any questions I asked were answered with aplomb! She was honest, direct, hilarious and a totally refreshing salesperson to encounter at a dealership! I would strongly recommend Gina and Garber to anyone I know!
Gina was amazing!! She made the entire process of getting a new car seamless... We figured out a car that fit my budget and she made it happen over the phone. I just went in to sign the documents and pick up the car! I will never go anywhere else now! :)
This dealer ship is amazing! They work extremely hard to get you want you want and need! Gina is amazing and worked hard for me to be able to get what I wanted in a car!! I really appreciate all the hard work you guys put in for me!!
Of the three Honda dealers I visited, Garber was by far the best. The staff were helpful and friendly, with no pressure to buy anything. Peter, my salesperson, helped me get the deal I wanted. I will definitely go back there next time I'm in the market for another car.
Smooth transaction, Peter was great.
Kara was Amazing to work with! She was extremely patient with me and went above and beyond to get my into a car I love, at a payment I was comfortable with! Highly recommend Kara to anyone looking for a car!
This is our first time owning a Honda CR-V, and already having a great experience. The most amazing thing about Garber Honda is the teamwork and communication both to the customer and among the team-from Morgan (customer service) to Andrew S. (sales), who went above and beyond in showing us the details, and Trevor (finance)-they were engaged, friendly, helpful, and truly seemed to enjoy their work! Thanks to all of you!
I purchased a Chrysler Pacifica, and it's everything I was looking for room for the kids and dogs! My sales representative was the best his name is Ray Henton! I have purchased my last 4 vehicles from him, and will only purchase vehicles from him! He makes the car buying experience painless, and easy!
Just a shout out to Warren Stoutz and Rob Jackson for the great job they did on fixing my ac under the extended warranty program. Warren as a service advisor listened to the direction I gave him on the ac condenser leak I found while Rob was quick to replace the condenser and recharge it with 1234yf refrigerant. Being a former service tech for Chevrolet out of state, the level of professionalism and the courtesy shown to me as both a trained technician and as a customer meant the world, even at the dealer level. Thank you.
Kara was really great to work with and was very friendly and completely transparent! Felt great working with another woman in this industry!
Ray has been so helpful and determined to help me find just the right car for my journey to CO.
Customer service was amazing! Thanks for my very first car…
Annie was amazing! This was by far the best experience I have had car shopping I would definitely be recommending her to anyone I know looking to purchase a car!
I came into a dealership expecting to get a sales man but came out with a family experience. The people here are so welcoming and reassuring that they are there for you that your decision couldn't never feel wrong. I am very proud of my experience with Ray and Rich as well as all the other team members. Thank you for all you do for us!!!!
Ray was great to work with and helped me every step of the way! I was able to find the car I wanted with his help.
It was an absolute pleasure buying our car here. Ray is amazing!!! He got my son in his car in record time and he was so very helpful and kind and professional!!! Ray truly cares about people and it shows!!! I will definitely send anyone I know who is looking for a new car Ray's way!!! 5 stars? No way. 500 STARS!!!!
Very pleased with the help and service I received. Patrick walker helped me finalize buying out my leased civic. When it came time to figure the add ons he was not pushy. We discussed the pros and cons and went from there. Every one was very pleasant. My wife and I will be back in a few months to discuss her options to buy her civic out or get something new. Again thank you very much. A weight has been lifted.
These guys are the best...both thorough and transparent. They have information about payment plans for service/repairs posted in a number of locations in the shop, and it made me feel a lot more comfortable about needing to pay over a period of time. The whole process was quick and painless. Ask for Jordan, he really goes the extra mile.
My family has been using Garber for repairs on our Honda & Subaru. When it time to trade in the Honda, Kara Conklin and Jerod, the financial director, make the buying experience painless & enjoyable. The process was quick once I made my decision. I'd recommend this dealer to anyone looking to purchase a vehicle or have one serviced. They are very customer service oriented, honest & easy to work with
Just bought my new to me Honda HRV from Garber. Kara was wonderful—thoughtful, and accommodating. It was a great experience!
Great company to buy from! They let me test drive my truck, which in post COVID era is rare find. Thanks!
Great company to buy from
Just finalized leasing my 2nd vehicle from Garber Honda; picked up my new car Monday. Once again I'm happy with the transaction and my experience working with Pete Mc., sales associate. Buying / leasing a new vehicle can be quite a hassle at times, my experiences with the folks at Garber Honda make it hassle / worry-free.
Super excellent Kara always on when the car would arrive. Finalization of sale was beyond my expectations

Welcome to Garber Honda
Garber Honda is proud to be part of the Garber Automotive Group, family owned and operated since 1907 and serving the community of Rochester since 2011. Whether you're a long-time Honda enthusiast or a first-time buyer, our friendly and knowledgeable team is excited to help you find your next vehicle. That's why we always say you'll do better at Garber!

It starts with our vast new car inventory that features the latest offerings from Honda. Whether you're searching for the stylish Civic, the spacious Pilot, or the versatile CR-V, you'll find your dream vehicle in our new car showroom. Prefer to lease rather than buy your new Honda? We offer the most competitive leasing offers currently available.

If you're shopping on a budget or prefer something that's lightly used, we offer hundreds of quality used vehicles to choose from. Our used car lot is stocked with loads of sedans, SUVs, and pickup trucks to match any price point, with vehicles available priced under $15,000. We have a number of Certified Pre-Owned Hondas to choose from that have passed a rigorous multi-point inspection and feature a factory-backed limited warranty.

Once you've found your dream vehicle, our financing experts can help get you squared away with vehicle loans and financing. We work with both local and national lenders to get you the best rates and terms possible. Even if you have bankruptcy, poor credit, or no credit at all, we have programs available to ensure you can still get into the vehicle you need.

When it comes to vehicle service and repairs, you can trust the Garber Honda service center to get the job done. Our experienced ASE-certified technicians work in a state-of-the-art service center that is equipped to tackle a wide range of repairs and maintenance, including oil changes, heating and cooling systems, transmissions, and more. We also have a collision repair shop that makes body repair work simple and stress-free.

From our friendly staff, vast inventory, and advanced service center, it's easy to see why you'll do better at Garber Honda! Call us today to schedule an appointment at (585) 444-8847. Or visit us in person at 3925 W. Henrietta Road, Rochester, NY 14623.
Get Directions

3925 W Henrietta Rd, Rochester, NY 14623